Housecoal Nuts: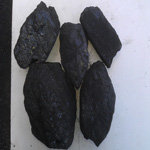 Our premium Housecoal is typically sourced from a British deep mine.
The Housecoal Nuts are the most popular of the traditional coals that we sell. The size of the lumps are between 50-100mm (2-4")
Not suitable for Smoke Controlled Areas.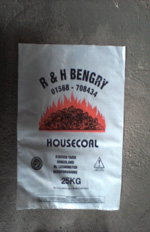 Safety Advice for your Fire:
Always Follow your appliance manufacturers guidelines.
Never leave an Open Fire unattended without a fireguard.
Use the correct fuel as suggested by your manufacturer.
Always have your chimney swept at least once a year.
If you smell fumes, open a window & have your appliance checked by a competent engineer.
For further information, go to our Safety Advice Guide.