Taybrite: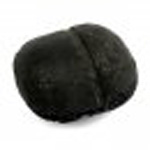 Taybrite is an economy smokeless fuel for room heaters, boilers and multi-fuel stoves.
Taybrite is easy to light, burns cleanly and provides long-lasting controllable heat. Taybrite smokeless fuel will give out high levels of heat for long periods – even overnight.
Taybrite is clean, economical, slow burning and environmentally friendly.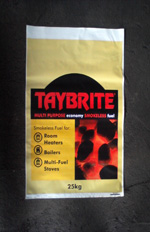 Safety Advice for your Fire:
Always Follow your appliance manufacturers guidelines.
Never leave an Open Fire unattended without a fireguard.
Use the correct fuel as suggested by your manufacturer.
Always have your chimney swept at least once a year.
If you smell fumes, open a window & have your appliance checked by a competent engineer.
For further information, go to our Safety Advice Guide.