Wildfire: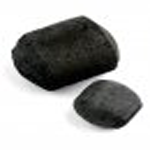 Wildfire is often described as the first supercoal. Using the latest briquetting technology, this top quality product is sourced from specially selected deep mined coal. It offers all the desirable qualities of a household coal but with the consistent performance of a scientifically produced briquetted fuel.
The result is an attractive flame and wave after wave of continuous warmth. It burns with the same glowing intensity as house coal but for much longer. It banks comfortably overnight with minimal waste.
Easy and clean to handle, only wildfire is made from a mix of two different sized manufactured briquettes which enhances it's natural coal fire appearance.
Wildfire is not authorised for use in smoke control areas.
Great Value for money - burns for longer and more efficiently than house coal

Attractive - excellent flame picture due to the blend of different size briquettes giving it a natural look

Consistent Quality product in every bag

Safe - testing shows that spits less than house coal

Convenient - easy to light and lasts longer than regular house coal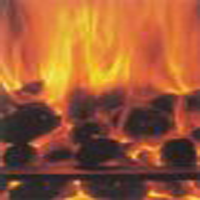 Safety Advice for your Fire:
Always Follow your appliance manufacturers guidelines.
Never leave an Open Fire unattended without a fireguard.
Use the correct fuel as suggested by your manufacturer.
Always have your chimney swept at least once a year.
If you smell fumes, open a window & have your appliance checked by a competent engineer.
For further information, go to our Safety Advice Guide.