Logs and Kindling:
Our Logs and Kindling come in handy, net bags which are easy to open.
They are sourced from local, sustainable sources.
The Logs and Kindling we supply are also from seasoned sources.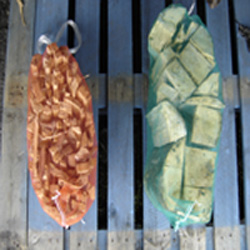 Safety Advice for your Fire:
Always Follow your appliance manufacturers guidelines.
Never leave an Open Fire unattended without a fireguard.
Use the correct fuel as suggested by your manufacturer.
Always have your chimney swept at least once a year.
If you smell fumes, open a window & have your appliance checked by a competent engineer.
For further information, go to our Safety Advice Guide.